Day 19 – You and the Church: Vision Planning
"Let us hold fast the confession of our hope without wavering, for he who promised is faithful. And let us consider how to stir up one another to love and good works, not neglecting to meet together, as is the habit of some, but encouraging one another, and all the more as you see the Day drawing near."

Hebrews 10:23-25
The Church is not a building
The Book of Hebrews makes it very clear that Christians should come together, instead of neglecting Church. But the Church is not a building; the Church is Christ's body and you are part of His body. A body of people who; believe in Jesus Christ; feed their faith by studying the Word; and both encourage and motivate each other to be more loving and produce good works. We can't be the body of Christ by ourselves. Besides, as Jesus reminds us in Matthew 18:18-20, God is among us and will answer our prayers when two or more gather. Furthermore, in Luke 22:14-23, Jesus instructs us to partake of the Lord's supper regularly until His return. This is only really done at church.
As demonstrated by how the 12 disciples joined Jesus and the early church, the Bible shows us that church communities should be led by Christ-like, God-appointed leaders. So, although house church can be a suitable option, it still requires leaders called by God. Discerning whether someone is called to be a church leader requires wisdom and a relationship with God. 
We covered on Day 4 that we are all unique puzzle pieces in God's vision. Church should benefit from our individual uniqueness and gifts to keep it strong in all areas. This means that at times people may be called to move churches so they can strengthen or be strengthened at another church.
A Prayer To Get You Started
Heavenly Father, thank you for calling me into church community. Please give me wisdom to make the right decision regarding church. Keep me in a community of people who build their faith together, encourage each other and challenge each other towards love and good works. Help me to be a blessing wherever I go by contributing through discipleship and my spiritual gifts. 
In Jesus' Name I pray,
Amen.


Food For Thought
What do we need to consider when making plans related to the Church? Here are some options:
Accountability: through connecting and communicating, we should ensure fellow church members are all growing in love and good works and being Christ-like.
Breakthrough: the change may you require in life could come from people within your church, through prayer or their direct action in your life. 
Commitment and Contribution: we should all find ways to serve regularly in the church, in the worship team, serving tea and coffees, or simply visiting elderly church members in their homes.
In Summary
The Church is not a building, but the body of Christ which all Christians are part of. We can't be Christ's body by ourselves so it is important that we regularly get together with other believers to disciple, encourage, serve and support one another. Whether you meet in a concert hall, house church or as part of a life/cell/mentoring group of some sort, get together with other believers led by called leaders. 
Questions to ask yourself
When was the last time you had communion?

Are you committed to a fellowship of believers? Why? Why not?

Who is discipling you and who are you discipling?

What are your spiritual gifts? How can you use them in your church? 

Are you accountable to others for how well you love and your good works? If not, how can you be?

Are there issues in your life you have prayed about yourself but not seen a breakthrough in? Who can you ask to pray with you? 
Smart Goal Setting
Write one or more SMART goals that will help you realise God's vision for this domain. Remember, a SMART goal is one that is:
S pecific: so you have something to focus on. 
M easurable: success is a measure of "how much" "how many" or "when" a goal is reached
A chievable: you can only reach a goal if it is realistic and success is possible. 
R elevant: the goal needs to be worth pursuing so you feel encouraged to accomplish it.
T ime bound: you can't measure or achieve success if there is no end point
Further Reading
Matthew 18:15-17 Jesus teaches us the role the church should have in mediating between Christians
Romans 12 and 1 Corinthians 12 talks about us being the Body of Christ and our spiritual gifts.
Up Next
Tomorrow we review You and the Church: Sustainable success.
Thanks for reading
We hope you enjoy our Devotional.
Please leave a comment below to let us know how you get on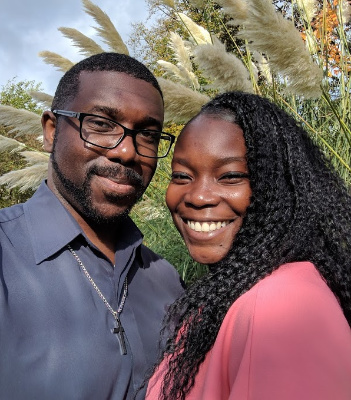 Subscribed to our Devotional?
Complete the form to get notified each day the devotional is sent out and stay updated on our latest content. It's FREE and you can unsubscribe at any time.
[/db_pb_signup]