Day 3 – Vision Gone Wrong: Correction Through Gratitude
"…for the Lord your God, He is the One who goes with you. He will not leave you nor forsake you"

Deuteronomy 31:6
What is Gratitude?
We learned yesterday that repentance means turning back to God where we have distanced ourselves from Him through our sin. We learned that we cannot confront false vision unless we repent. In a way, gratitude, is a form of repentance. Because to be grateful, we have to look back at what we have and be thankful, rather than focus on what we don't have. Sometimes, it is not our sin that has made God's vision less clear to us, it is our lack of gratitude. It is us having forgotten all that God has already provided for us to live an amazing life, because we are so hung up on the promises still outstanding. Or worse, blind to a multitude of blessings because they are not what we believe we need or want. We also forget that God will provide when we ask Him (Matthew 7:7-8).
When I (Vanetta) was younger, I used to feel very irritated reading about the Israelites moaning at God in the wilderness. I used to think deeply about it all:
"How dare they tell God they'd rather be back in Egypt being slaves than not have meat to eat?!" 
"Don't they remember God parting the Red Sea for them, drowning their enemies and miraculously feeding them manna every day? Meat would not be a problem for God, if they just asked nicely." 
"These ungrateful so and so's." 
But the older I become, the more grace I extend to the Israelites as I recognise that same attitude in me all too often. In our pursuit of accomplishing life goals, we have moaned at God many times, forgetting how faithful He has been and continues to be. I remember a particularly difficult season I was going through at work. I (and many other colleagues) felt like I had been unjustly passed over for promotion on 2 occasions; I was facing a demotion due to a restructure; any job interviews I was going for ended up unsuccessful; and I was so stressed I became ill. It wasn't until I was at my lowest point crying in my husband's arms that it dawned on me – I had a husband whose arms I could cry in. I was bemoaning unanswered prayers I desperately wanted to see fulfilled while resting in the arms of a prayer answered. The irony of the moment suddenly seemed inescapable. So, I decided to change my attitude and thank God for what He had already done for me, instead of moaning at what I thought He wasn't doing. And as I recalled all the prayers He had already answered in my life, as well as the promises He wanted to fulfil, I could tell my vision was changing. I no longer saw God as the distant Father who had forgotten about my plight or was leaving me to my own devices. Instead, I saw Him as the loving Father who promised He will never leave or forsake me and who has fulfilled that promise many times over. 
"I wasn't just in a good place in life despite all the uncertainty, but in a safe and Spirit-led place."
I (Gyles this time) had periods of unemployment after leaving my career as a doctor to pursue a new career in Healthcare IT. The vision at the time was clear enough for me to know that leaving medicine was the right decision, but fuzzy enough to keep me unsure of next steps. The only way to get past this was to focus on what God had given me; skills, knowledge, desires, even my personal and professional networks. But above all, He gave me a vision that needed to be pursued because it was tied to my purpose. Acknowledging this and being grateful for what God had given me was a turning point. I soon recognised that I wasn't just in a good place in life despite all the uncertainty, but in a safe and Spirit-led place. Which is the best place to be in.
There is nothing special about us – God is just as invested in the fulfilment of His promises over your life. Will you trust Him for what is to come while you thank Him for what He has already done? The same God who gave the promise will help you steward the process. 
In summary
Lack of gratitude can make God's vision less clear to us. God has already provided for us to live an amazing life and will provide us with anything we ask Him for. Gratitude can reassure you that God answers prayers and that you are in a safe, Spirit-led place in life.
Questions to ask yourself
Where have you had occasions when you have forgotten God's promises for you?

What provisions from God have you ignored or taken for granted?

What can you be grateful for today?

What promise has God made that you are not trusting Him fully with? 
A prayer to get you started
Lord, thank you that you are both God of the promise as well as God of the process.  There are so many ways you have shown up in my life and those I care about and I thank you for it. As I wait on breakthrough in my life, I trust that you make everything beautiful in its time. Help me to see the provision you have already made as a reference to your character and heart towards me. No matter how hard it gets you promised that you will never leave me nor forsake me. 
In Jesus' Name I pray,
Amen.
Further Reading
Joshua 1:5 shows God will never leave us nor forsake us
Psalm 63  is a psalm of gratitude
Psalm 66 is another psalm of gratitude
Matthew 7:7-8 reminds us to ask God and He will give to you
Up Next
Tomorrow we review Tuning into God's Vision. 
Thanks for reading
We hope you enjoy our Devotional.
Please leave a comment below to let us know how you get on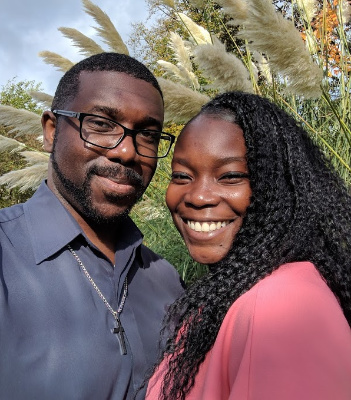 Subscribed to our Devotional?
Complete the form to get notified each day the devotional is sent out and stay updated on our latest content. It's FREE and you can unsubscribe at any time.
[/db_pb_signup]